I love being a dentist and can't imagine a more fulfilling profession. Every interaction is an opportunity to improve that person's day, their oral and overall health, and their quality of life. I want patients to know I care about them as people and seek to get to know them on a personal level. — Dr. Robert
A native of North Augusta, Dr. Robert attended Clemson University for his bachelor's degree in microbiology. He proceeded to the Edwards College of Dental Medicine at the Medical University of South Carolina, where he earned his Doctorate of Medical Dentistry.
Each year, Dr. Robert participates in many hours of continuing education, to cover all aspects of general dentistry. He understands it's essential to stay abreast of the latest developments, techniques, and technology in oral healthcare. By taking courses and attending meetings, lectures, and seminars, Dr. Robert is able to stay up to date with current dental procedures to provide a high standard of care.
Professional Affiliations
American Dental Association
South Carolina Dental Association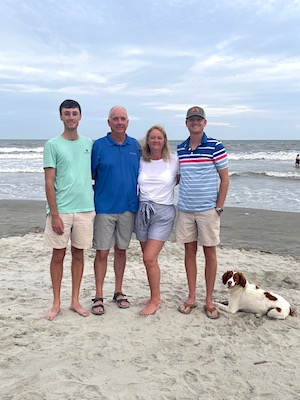 Dr. Robert and his wife Cindy have been married for more than 30 years. Their son Andrew is an associate with Buist Dental and their son Walker is an RN with Augusta University Hospital. Dr. Robert is passionate about fishing, friends, and all things Clemson.